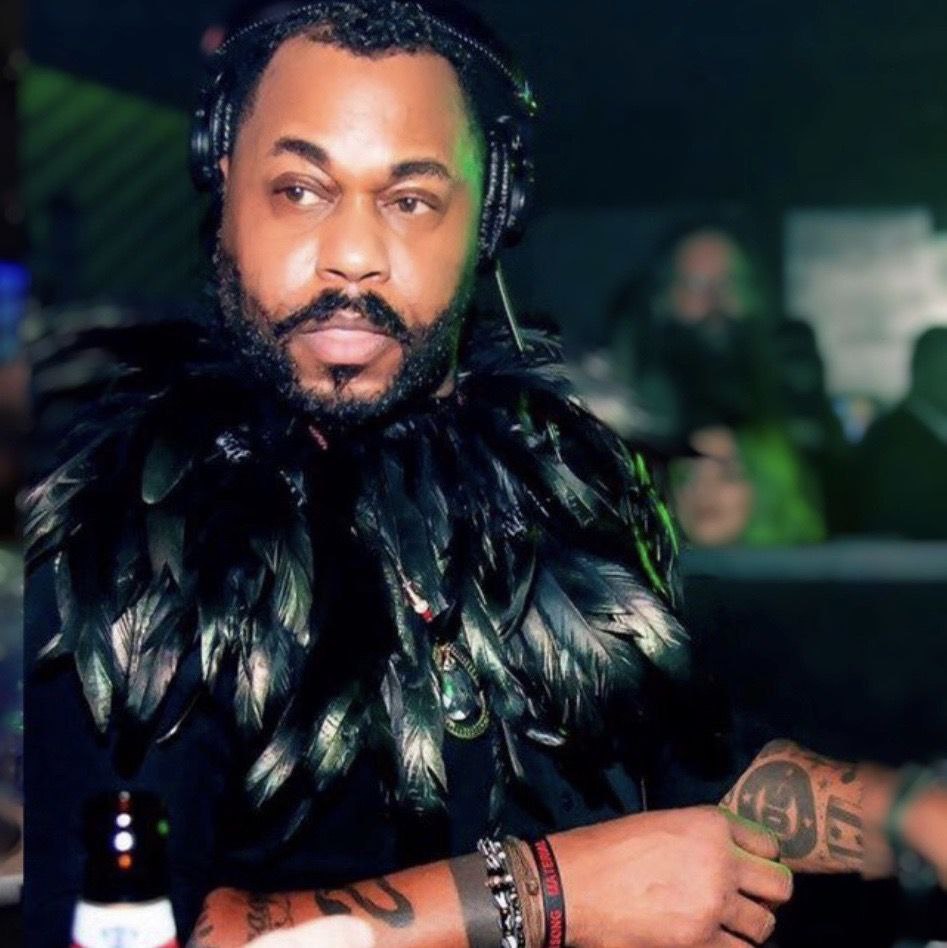 Derrick Carter plays parties, makes music, dances, sings, and really,
really

likes shoes.

One of the pinnacles of Chicago house music's '90s wave, Derrick Carter began DJ'ing at the age of nine, spinning disco records at family reunions. Born and raised in the western suburbs, Carter was into music from a young age, but during his teens Chicago's house scene sucked him in for good. Before long Carter became a strong presence in the city's underground dance scene. "When I got my driver's license at 16 my sneak ability was validated," he laughs. "I was a fierce bedroom jock for a long time. After you mix for the love of it for six or seven years, you get it pretty tight and you can take it on the road." He got by working at dance-music specialty stores like Gramaphone and gigging at parties. Later he landed regular DJ stints at Shelter, Foxy's, and Smart Bar. Though he doesn't spin much locally anymore, when he does he attracts large crowds. Most of the time he works in Europe, where he's become a minor celebrity among dance-music aficionados:

"Its hard not to laugh on the occaisions when you'll make 20 times what you make in Chicago on a Saturday night, but back home there are also times when you just do it for fun… So many people come up to me and say 'Man, I had the worst day, My girlfriend left me, I locked my keys in my car, but you turned it around for two hours, and that made me able to get up in the morning' That's the best thing going."

Derrick's sets are rooted in house, but he freely travels outside club tastes, seamlessly incorporating old-school disco, soul, jazz and whatever catches his fancy.

His debut single "Love Me Right" appeared in 1987, just after he graduated from college. Another single ("Symbols and Instruments" as Mood) appeared in 1989, but the Chicago house scene faded soon after, leaving Carter and other artists with few to play for except themselves.

Thanks in part to Cajmere's and Felix Da Housecat's respective labels (Relief, Radikal Fear), Chicago house made a comeback during the mid-'90s and began to offer impressive newcomers in addition to the old guard. Carter, recording for the Organico label, returned with several singles, and an album as Sound Patrol. In 1995, he began working with a live band as the Sound Patrol Orchestra.

Several mix albums have appeared, including Cosmic Disco on MixMag and Pagan Offering on Pagan. Carter has also founded two labels (Blue Cucaracha and Classic) and remixed tracks from Chicago's own post-rock heroes Tortoise. ~ John Bush, All Music Guide

Since then pioneering, innovative tracks and consequent critical acclaim have repeatedly marked Derrick out as once of the most important players in Dance music.

Carter says that due to his growing notoriety his production talents have been requested by pop-oriented acts. But he prefers to remain underground. Although enthused about his own Blue Cucaracha label and a new UK-based imprint he runs called Classic, he's reluctant to offer much explanation of either label's MO-other than each releases records when the mood strikes him:

"I like to keep myself pretty invisible. You may think I'm somewhere, but I've already left."